5 Things to Do in Tbilisi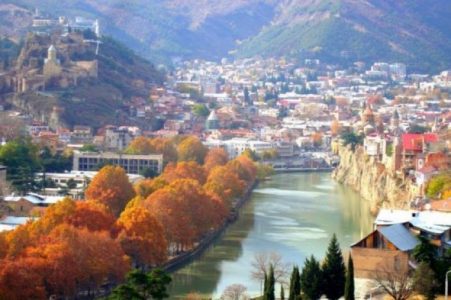 5 Things to Do in Tbilisi
5 Things to Do in Tbilisi – This beautiful city is really popular among travelers coming to this side of the world. You can spend many weeks looking around the town, and drink some coffee at many cafes available all over Tbilisi. Here we take a loot few activities you can do when you plan to visit Tbilisi.
1. See Narikala Fortress
This site is beautiful and stands over the old town. Getting tram in the easiest way to get to this place. It takes you to the base and then you can walk into the ruins. there is little to no safety measures up there, and you need to climb up some areas. the view on top is breathtaking , however, it requires you to climb a bit for that. This fortress is near the Mother Georgia, so make sure to give this place some admiration time. Both nigh and daylight view of this fortress is amazing so try to catch a view at both these times. Also, tram cost is cheap so don't worry to head there twice.
2. Mother Georgia Statue's climb
This statue is the symbol of Georgia and locals adore it. You should see her up close by climbing up to her from the old town. Then you can move down to see the botanical gardens from there. From spring through Autumn the sight of this place is amazing and visiting it will take only a few hours of your time.
3. Walk around the Old Town
This area is where most tourists go and also most of the historic sites & churches all in a walk distance. Your accommodation will by high chance be near the Old Town, so be sure to have a afternoon walk around this area.
4. Get in the Sulphur Baths
Baths are located near the main intersection in the Abanotubani area which is on the south side of the Metekhi bridge. You definitely want go to these baths with friends to maximize the fun in there. Also, locals go to these baths in winter time to get warm and have some closure time with family and friends.
5. Visit Dry Bridge Market
This market easily visible near the river and about 15 minutes west of Metekhi intersection. You will see shops selling antiques on the sidewalk, and there's also a lot of artwork on display. There are many uniques items for sale in that market and you can definitely get some souvenirs to bring home.