Top 5 Falafel Shops in Jerusalem
Finding the Best Falafel in Jerusalem
Food in Jerusalem is a crucial part of the culture here, and falafel is king here. Here, we explore 5 shops selling the best falafel in Jerusalem while offering fast and delicious Jerusalem street food to tourists. Almost everyone knows about Falafel as well as hummus. This food is a traditional Mediterranean dish made of fried hummus balls, served hot and crispy. This food is both delicious and budget-friendly. That is why many tourists like to get this food while in the middle east.
1. Falafel Brothers Levy in Machaneh Yehudah Market
You can find Falafel Brothers Levy in Shuk Machane Yehuda area in Machaneh Yehudah Market. This humble place offers one of the best falafel in Jerusalem. Falafel here is really tasty, and if you want them spicy you can also ask them for that. The only issue is that they don't have any seats there. Therefore, you can just grab your food and eat it nearby. The price range is between $4 to $8.
2. Doron Falafel Located in Hamoshava Hagermanit
Doron Falafel was found inside the German Colony neighborhood or Hamoshava Hagermanit. This is the place to get yourself some of the best falafel in Jerusalem. Also, this shop sells authentic Jerusalem street food like falafel, fries, and samosa. They are very clean and operate at a reasonably good speed. Also, all the ingredients they use are fresh, and you are sure to enjoy your food here. Their prices are low and are below $8.
3. Tala Hummus and Falafel Near Tower of David
If you want to experience more Mediterranean and Arabic food in Jerusalem then this shop is for you. Tala Hummus and Falafel are in Christian Quarter. This shop looks like a family-run business. However, it is perfect in price, taste, and vibe. You can find the Tala shop close to the Tower of David. In addition, the price range for the menu is from $4 to $15.
4. Ben-Sira Hummus Near Nahalat Shiv'a Neighborhood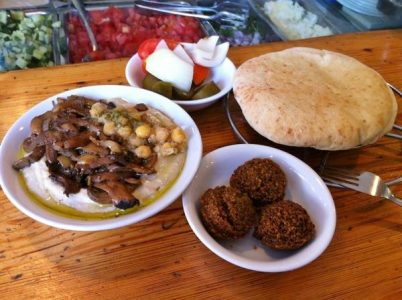 This shop most probably serves the best falafel in Jerusalem as well as delicious Hummus. The location of these amazing shops is between two popular neighborhoods of Nahalat Shiv'a and Mamilla. The prices are very affordable, and the food taste is exceptional as well. Also, you can get the cauliflower hummus and falafel, which is so good you will surely return for more.
5. Hummus Pinati on Ben Yehuda Street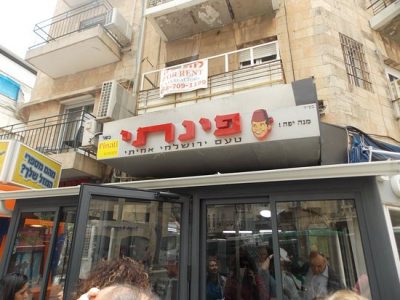 Hummus Pinati is on the famous and tourist-friendly Ben Yehuda Street. They offer the best kube soup and minced hummus in the city. Also, they have all you can eat pita option. Make sure to try their lemon juice that tastes just like your childhood ones. In addition, they cook the best Jerusalem street food, and you don't need to wait long in line. All the food you get is fresh and very flavorful. If you enjoy some falafel as well, you have a chance to order it on the side here.
Also, you can check out Top budget eateries in Jerusalem if you want to eat other local dishes. These locations offer good quality middle eastern dishes for a relatively low price.
The Best Food in Jerusalem
There is no shortage of delicious food in Jerusalem, and almost everywhere you go, you either find a nice restaurant or a simple underground eatery. Most of these foods are priced well and will not be very costly. Often, they are made simply, and cooks use fresh ingredients and spices to make them/make sure that you always have cash on hand since many of them still use cash, and it makes communication much easier.