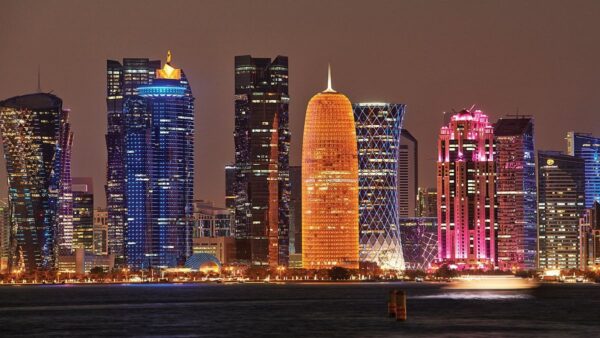 Best of Doha Nightlife and Nightclub Spots
Doha nightlife is becoming increasingly popular with expats as well as tourists here. The nightlife Qatar has to offer is not as crazy as the ones in Europe; however, the partying scene is getting better with the arrival of more international residents. Here is a list of a few nightclubs in Doha that you can attend for a memorable night out.
The Club at the St. Regis Doha
The Club at the St. Regis Doha belongs to the St. Regis Hotel. In this club, you can experience some of the best Doha nightlife in a professional and classy place. Since this club is part of a hotel, the guests get more access privileges to the main events here. The location of this club is at The St. Regis.
Crystal Lounge Doha
Crystal Lounge Doha is part of W Doha Hotel & Residences. For those who are truly seeking the wonderful nightlife Qatar has to offer, this place might be the best for that. In fact, Crystal Lounge Doha brings many good DJs as well as good overall cocktails for partygoers in this city.
*Update: This club is no longer open.
Pearl Lounge Club
You can find the Pearl Lounge Club very close to the Ras Abu Aboud Stadium. Pearl Lounge Club offers a good Doha nightlife for people that do not want to spend a lot partying. The interior of this nightclub has proper seats that are comfortable, as well as a good and accommodating dance floor. The location of Pearl Lounge Club is very close to Stadium 974 and Marriot Hotel.
The Vogue Club at Crowne Plaza
If you want to visit the Vogue Club, you need to head to the Crowne Plaza part of the city. This nightclub offers a memorable nightlife Qatar visitors can remember for a long time. Good cocktails and balanced music are part of the main charm of this place for tourists and expats living in the city. If you want to visit them, then you can grab a taxi to Aba Almsan-Blumsan St, and you will find The Vogue Club near the roadside.
Darbar Lounge at Swiss-Bel Hotel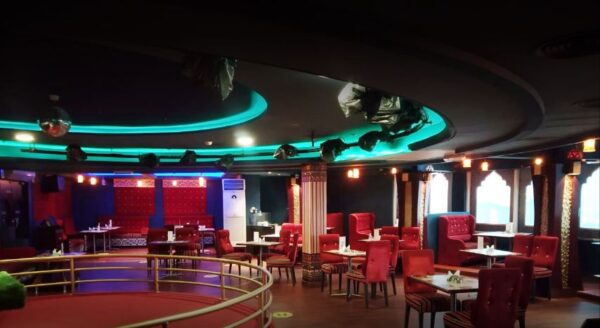 Darbar Lounge is located in the Swiss-Bel Hotel, with a great view of the city. This place is a good location to see the Doha nightlife view and enjoy some moderately priced cocktails and spirits like Gin, Vodka, and Whiskies. The exact location of Darbar Lounge is on 1 st floor of the Swiss-Bel Hotel on Jabr Bin Mohamed Street, and the closest metro station is Souq Waqif.
After finishing partying in these locations, if you want to smoke some shisha, head to one of the best shish in Qatar in this city. There are a few locations that offer food and great shisha. Some of them are more pricy, and others are good if you are on a budget. Some of them are restaurants where you need to sit outside in order to smoke. There are some terraces near the Corniche area with a great view of the city and have pricier shishas.
Enjoying the Nightlife in Qatar
Most of the nightclubs and nightlife in Qatar happen inside the hotels. The party scene in this country is really not as happening as in other places around the world, and you should be mindful of that. There are still glamorous clubs that offer great music and delicious cocktails, but as mentioned, they are part of the hotel building. However, there are some good bars around the tourist areas like Corniche, where you can still party there. Some of the other clubs you can try visiting include Cavalli Club, Noir Lounge, and The Flame.